OMR Sheet Scanning Division
Multigraphics is the leading software & technology solutioning company of India providing Omr Sheet Scanning services worldwide. Omr Sheet Scanning services is to automate the exam, admission process, registration, political survey, marketing survey, census. Multigraphics is the first company of India, which has initiated the process of Omr Sheet Printing & Scanning in India, to automate the exams etc. After that developed a Oscan Omr Software, which is best Omr Software for Omr Sheet Scanning & Processing for result processing.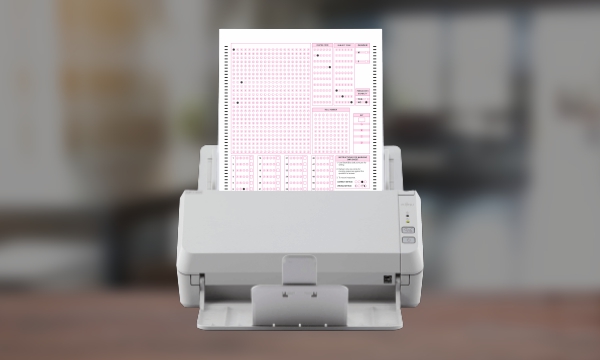 Multigraphics is founded by the Doctorate & Engineering Graduate, having 30 years of experience in Omr Sheet Printing & Scanning. The Multigraphics Group has conducted so many Govt. Recruitment exams, entrance exams, surveys through Omr solution & reduced the pricing, time, manpower & human error with 100% accuracy. We have capacity to print & scan the 50-75 lacs of Omr Sheets in a short span of time.
Application of Omr Sheets-
Competitive Exams like IIT, JEE, Neet
Professional Exams
Entrance Exams
KG level to 10+2 Exams
Campus Recruitment Exams
Government Recruitment Exams
Olympiads
Talent Search Exams
Pre and Post Examination Activity
Registration and Admission
Feedback Forms
Inventory Forms
Marketing Surveys
Marketing Analysis
Scientific Surveys
Elections
Attendance
Exam Preparation like UPSC, IAS, IPS, SSC, Railway, Banking, Defence, Police
Political Survey
Multigraphics E-scanning Division is equipped with the Worlds class High Speed Omr Scanners, Highly efficient Softwares, image scanners. We verify the accuracy by finding out the mismatch in pre & post exam activity. We also do image scanning to capture the images of Omr sheets. We also generate the Admit Card, allocate the roll number & allocate the centre. Examination centres are equipped with biometric, eye scanners, CCTV to ensure the identity of candidates.
We print the attendance sheet & question paper in a highly secured manner under the surveillance of CCTV, the printing division is equipped with mobile jammers etc.
Omr Answers sheets with barcode or qr code are printed in duplicate or triplicate for exam copy, office record copy & candidate copy to ensure the transparency.After the exams, Omr Sheets are scanned, processed 2-3 times & mismatch has been checked, corrections has been made after manual verifications. Further, results have been processed, category wise, merit wise etc.
Our Oscan Omr Sheet Scanning Software is the Ideal & unique product for result processing, which saves the images of scanned sheets with the Tick Mark for right answer, this technology is first time introduced in India.
In Oscan Software, after the Analysis of Omr Sheet, it tick marks for right answer on the image of Omr Sheet, wrong for wrong & marks square for right answer against that particular answer. This unique technology in the world, ensures foolproof results. Comparative result analysis with Colored Graphical Reports is also one of the unique features.
All our clients have appreciated this Technology and are implementing the same.
At Outset, Multigraphics Group provides end to end examination solutions with accuracy & timely delivery.
Advantages:-
It saves:
Time - 10 times
Fast - 10 times
Manpower - 10 times
Accuracy 100%
Human Error 0%
Transparency 100%